Portrait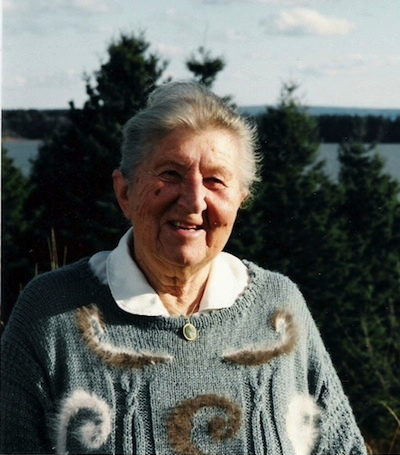 Quotation

My actions have not been towards change but rather towards saving or protecting: wildlife, ecologically sensitive areas, vulnerable historic structures or places. Much of my work was devoted to teaching children, students, teachers and the general public. Why did I do it? Because I felt that those things are of great value but are not appreciated in our society.
Biography
It is a long drive through forested landscapes and spectacular ocean views from Fredericton to Mary's Point, an acclaimed wetland and bird sanctuary at the head of the Bay of Fundy in Albert County, south of Moncton. Named after Marie Bidoque, a Mik'maq woman who lived there in the 1700s, it is often assumed that Mary's Point is named after renowned environmentalist Mary Majka.
After hearing so much about this well-known naturalist and respected leader in environmental protection, interviewer Liz Burge was keen to meet Mary Majka. With no time wasted and at a brisk pace, the interview was expansive and wide-ranging, the lunch delicious, and a drive around Riverside-Albert to see Mary's projects a rare treat that made her work all that much realer.
In the hope that New Brunswickers will build deeper connections to their natural and built environments, Mary maintains an unwavering commitment to promote nature conservation, public education, and heritage preservation. She remains a sought-after mentor to many young people.
Please note: This profile draws somewhat on Deborah Carr's recent biography of Mary Majka (see Further Reading).