Portrait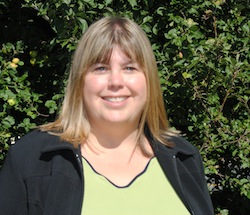 Commentary
Women as Active Citizens
In recent years, debates about the nature of citizenship have evolved within the fields of adult education/lifelong learning. As Bagnall (2010) notes, increasingly public discussions about adult learning are linked with economic development, but as educators we should be most interested in moral debates pertaining to citizenship. This study by Liz Burge and her team does an excellent job of profiling the different ways in which women activists have learned about citizenship in connection with their own beliefs about the responsibilities, challenges, and opportunities of being a citizen living in Atlantic Canada. One way in which learning around citizenship has been taken up has been to look at learning around citizenship within the realm of civil society — the not-for-profit, volunteer organizations and community groups where individuals come together to initiate social change. In addition, educators consider how to encourage citizens, particularly women and members of minority groups, to engage in the formal political processes of electoral and party politics and to inform social and economic policy development. The notion of "active citizenship" examines participatory, engaged approaches for citizen involvement and opportunities for learning about how effective democracies actually work. Active citizenship, as Johnston (1999) explains, "involves learning by doing across a wide spectrum" (p.186). The concept of active citizenship infers that citizens not only have rights but also responsibilities to make an active contribution to the society in which they live. The women profiled in this study demonstrate how much can be achieved through active citizenship, when individuals are committed to creating social change, whether it is by working at the grassroots level, in local organizations and communities, or through participation in electoral politics and campaigning within the broader political sphere. Whether they strive to preserve historical buildings in St. John's, like Shannie Duff, promote women's rights in Acadian and Francophone communities in PEI, like Maria Bernard, lobby for matrimonial property rights in Newfoundland and Labrador, like Kathy Sheldon, or work with Aboriginal people to peacefully campaign for the preservation of Northern resources, like Betty Peterson, all of these women have actively addressed issues that they believe are important. Although many of the women in this project have been recognized with awards and honours ranging from community organization awards to honorary doctorates and the Order of Canada, their decisions about how to live their lives have not been based on how to attain fame, status, or personal wealth. Nor did most of the women necessarily envision that they would become involved in the political sphere. Rather, they often drew upon lessons learned in the homeplace about the importance of giving back, helping others, and working towards social justice. Their stories reveal how active citizenship in women's lives is often intricately connected with personal experiences and circumstances that motivate individuals to address issues that they feel are important. As a Nova Scotian, Joan Hicks, says: "I don't think most of us plan on becoming social activists. I think we get involved because something moves us to act."
Learning in the homeplace
As I have argued elsewhere, learning about citizenship often begins in the homeplace — an individual's family home and local community (Gouthro, 2000; 2009). Many of the women acknowledge how they were influenced by their upbringing and the moral and social values of their parents. Olive Bryanton, an activist who still works to create programs and supports for elder citizens, was brought up to believe that older people should be given respect because of their extensive life experience. Reflecting upon her work as an activist inside academe, Phyllis Artiss discusses the importance of "going back to the values my parents taught, to be remembered as someone who worked for a fairer world." Sr. Angelina Martz talks about how unemployed men seeking temporary shelter and food during the Depression on her parents' farm were treated "with the greatest respect", thus shaping her belief in the importance of compassion for vulnerable members of society. Madeleine Gaudet discusses the challenges she faced during her childhood and her guiding belief that "if you were given an advantage, you give back." Life circumstances in the homeplace produced an impact on women's decisions around where to focus their energies and take up new learning challenges. Edith Perry, an activist interested in poverty issues, grew up poor in a low-income rural community, with parents who emigrated to Canada to escape dire poverty in their home countries. In her work, she found that increasingly she needed to figure out "what was wrong with this picture" by examining critically the social structural issues that created poverty. Ann Bell was frustrated at the lack of support her child was receiving in school to address problems with dyslexia, so she decided to run for the School Board herself; thus began a long and influential political career.
Motivations to create change
Throughout the women's stories, issues of equality, fairness, and respect are raised as internalized motivating factors that shaped their decisions to work for social change. In reflecting upon her experiences as an African Nova Scotian woman, Yvonne Atwell explains that when faced with a situation or circumstance that is unfair she would feel a distinctive "creative conflict or tension" that then motivated her to seek solutions towards fairness or equity. Sr. Dorothy Moore refers to how her own experiences in formal education and in learning to come to terms with her Miq'maw identity have supported her through challenging work with Aboriginal education issues, explaining "I am well versed in who I am as a First Nations person and that has carried me. That has been what has moved me to help others because I know the struggle." As women, many profilees also encountered gender discrimination. In her work within unions, Nancy Riche argued that having large numbers of women members pay dues without having opportunities to be in leadership positions was basically "taxation without representation". Politician Ann Brennan discussed the challenges of living in a rural New Brunswick community where a woman was expected to be "wife of" a leader, rather than assuming a leadership position herself. Betty Peterson noted that even within civil rights and peace movements there were gender inequalities in organizations that had to be addressed.
Creating change
When initiating change, many of the women understood that decisions do not just involve personal action, but also call for collaborative efforts. As May Bouchard knows, "Whenever you want something done, you get together and do it." A thread that runs through the commentaries is that all citizens have to take responsibility for their own communities and country. Elizabeth (Betty) Lacey is very definite here as she urges us to "Get people involved: I don't understand people who just sit at home and don't do anything!" As active citizens, these women believe we need to take responsibility to initiate social change. Ann Brennan makes a key point about the role and duties of citizens compared to the role and impacts of elected government: "Government merely reflects the society they represent. Only we as citizens of a nation can make the necessary changes to improve our communities." While some of the women interviewed have done their work as ordinary citizens, others such as Edith Perry or Ann Brennan believe that it is important for women to get involved in the political sphere with political party activity and/or as election candidates. Madeleine Gaudet believes that we need greater representation of women in federal and provincial levels of government as "when we achieve that, we can't help but be heard." Active participation by women is required at all levels in the policy making process for initiating social change, as Preece (2002) argues:
"In order for the decision-making process to truly reflect gender issues, institutional decision-making and consultation structures need membership from sufficient numbers of women to put across their views and ensure these views reach each tier of the policy-making process." (p. 25)
Reflecting upon the challenges of partnering with other groups when advocating for policy changes, researcher and activist Stella Lord strongly believes that as "women [we] have to make sure that we are part of the decision making process". Otherwise, there is a risk that women's issues will be overlooked or negotiated away in order to advance other agendas.
Women's learning for active citizenship
The biographies of these women indicate that learning around activism is often a lifelong process, beginning in the early years of their childhood and continuing on through adulthood. Getting involved at the local community level is often an entry point from where women may move on to engage at a higher level in social and political activism. Each activist recognizes that there is still a great deal of work to be done by younger generations. In order to do this, people must believe that change is possible even with individual efforts. Ann Brennan argues thus: "We have to make social change personally before we can make it publicly." Women need to reflect upon their own capabilities and have confidence that they can make an impact. In summarizing her interview with Ann Bell, Liz notes that Ann realizes that still "there are gaps and issues concerning women as a group that are not being addressed in public policy." To initiate social change, we may need to go beyond individual contributions to thinking about structural changes to create a more just society. As Sr. Joan O'Keefe says, while charity makes a person feel good, it is not enough for sustained social change because the underlying social justice issues must be analyzed and their impacts understood, which are not easy processes: "Justice is the hard work". Advocating for policy changes, taking government to task, and considering running for political office are ways to make an impact on the broader decision-making structures.
Where do we go from here?
In addition to hearing these women's stories and learning about their contributions to social activism, one of the most valuable aspects of the website is the rich opportunity for intergenerational learning. Younger women cannot be expected to know all the lessons learned, the advice to give or the skills needed for the challenging social activism taken on by these very experienced profilees. "Nothing is won without effort," admonishes Nancy Riche. Olive Bryanton urges us toward patience: "Remember that change is slow process and appreciate fully the smallest victories. At the same time Mary Majka counsels us to be self-confident and pro-active: "Never think that somebody else will do it, but rather think 'I can do it' — and then get to work!" I therefore encourage you to take the time to carefully read the site documents and reflect upon the experience outlined in every profile. The stories are inspiring as they lead us to reflect upon the many ways women can create changes as active citizens. These truly are a group of wise women with much to share. Enjoy!
References
Bagnall, R.G. (2010). Citizenship and belonging as a moral imperative for lifelong learning. International Journal of Lifelong Education. 29 (4), 449-460. Gouthro, P. (2000). Globalization, civil society and the homeplace. Convergence, 33 (1-2), 57-76. Gouthro, P. (2009). Life histories of Canadian women as active citizens: Implications for policies and practices in adult education. The Canadian Journal for the Study of Adult Education, 21 (2), 19-36. Johnston, R. (1999). Adult learning for citizenship: Towards a reconstruction of the social purpose tradition. International Journal of Lifelong Learning, 18 (3), 175-190. Preece, J. (2002). Feminist perspectives on the learning of citizenship and governance. Compare: A Journal of Comparative Education, 32 (1), 21-33.