Portrait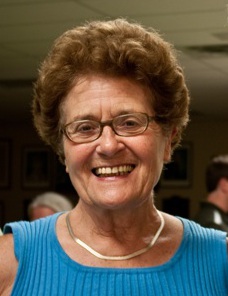 Quotation

In social activism you have to have passion about what you are trying to accomplish; you have to feel it in your gut. That's what carries you through the rough spots and the opposition.
Biography
Shannie Duff entered municipal politics in 1977 and has served as Mayor, Deputy Mayor and a Councillor at Large. She has also served as a Member of the House of Assembly for St. John's East. Her many awards include the 2001 National Volunteer of the Year for Habitat for Humanity Canada, the Queen's Silver and Golden Jubilee Medals, and, in 2003, the Order of Canada for outstanding community service.
Shannie graduated as a Registered Nurse from the Royal Victoria Hospital in Montreal and holds a BA in Sociology from Memorial University. She has been much involved in volunteer activities, especially as a founding member of many of the groups and organizations that have made St. John's a sustainable community.
Shannie was born and raised in St. John's. She is married to Frank Duff and together they have raised five children.