Portrait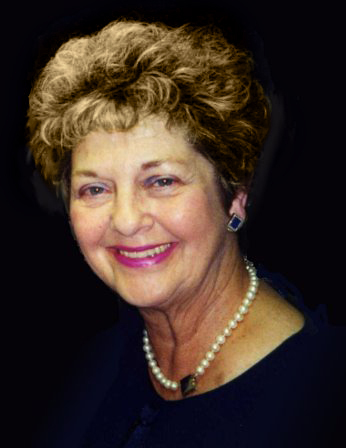 Quotation

Wherever I go, people ask me, "What do you do?" I say, "I'm a professional volunteer". "You really are a professional volunteer?" and I say, "Yes, and that's what we call all our volunteers in this organization. We are professionals: what we do, we do well; we're trained, and we're conscientious."
Biography
From her comfortable apartment in Sydney, Cape Breton, Shirley Chernin can survey broad vistas of the local landscape, a fitting image for the scope of her volunteer service. After a nourishing lunch, Liz Burge tested the microphones and Shirley picked up her notes. For the next three hours, Shirley's poise, preparedness and passion for tackling difficult social issues proved the tribute given with her Citation for the Order of Nova Scotia: "Conscientious, determined, and imaginative, she makes volunteerism a worthy profession." Since her graduation with a Bachelor of Arts degree from the University of Toronto in 1947, Shirley's life has been a complex mix of community leadership, marriage, raising two children, and on-the-ground volunteer work in many different organizations. Before moving to Sydney, she lived in Glace Bay, Cape Breton for 56 years; this was the town where she established her base and the point of reference for much of this reflection.
Shirley's career of volunteering over six decades ranges from the design and management of at least five major social programs; advocacy for community issues across 15 different organizations; and support for six health programs. Shirley served appointments on an impressive array of national, provincial, and local boards, including Hadassah-Wizo Council, the Cape Breton Transition House, and the Board of Governors for what was then the University College of Cape Breton. More recently, she served on the Government of Nova Scotia's "Volunteer 2000" Steering Committee.
Shirley is proudest of her participation in the Citizens' Service League (CSL) of Glace Bay. A founding member, she served as Chair and has also been a participant since 1967. Of the many projects she helped to initiate and sustain in the CSL, some of the most notable are "Meals on Wheels" (ongoing since 1975), a nursery school program called the Town House Day Care Centre, and an Emergency House Repair Program sponsored by Canadian Mortgage and Housing Corporation. She was the first Chairperson of SpeciaLink, the National Centre for Child Care Inclusion (1992–2006) and served on their Board of Directors from 2010 to 2011.
Shirley's awards include the Order of Nova Scotia invested in 2002; one of the community recognitions she values highly was the presentation by the Citizens' Service League of a plaque of appreciation in 1990 inscribed with this translation from the Hebrew: "A woman with charm will always be considered with respect and honour" (Book of Proverbs, 11:16).